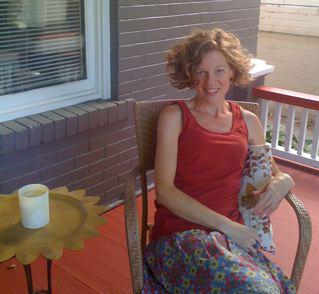 Heidi Hart was dramatically changed by her first encounter with the German concentration camps of WWII, and she has dived deep into the subject of music and violence. With her harp and voice, Heidi explores and interprets the beauty and power of music, often of German origin, and in her writing she leads us to better understand of the potential of music for health and harm.
You can find some music by Heidi, including World, Good Night. Read a very deep and eye-opening article by Heidi called Difficult Intervals: Studing Music and Violence

All the songs in this program are arranged & performed, but not written, by Heidi Hart::
Miracle Suite
Grace
Nu enbeiz ich doch des trankes nie - by von Horheim
An den kleinen Radioapparat (To the Little Radio) - by Hanns Eisler
Es brauchen die Kinder Ruhe (Children Need Peace) - by Kurt Schwaen
The Maker - by Daniel Lanois
The Water of Tyne
Icnocuicatl - by Natalio Hernandez

Freak Folk Adaptation of Nu enbeiz ich doch des trankes nie
No love potion for me
to bring on a Tristan tale
I love her more heartfully
than he loved Isolde

My eyes lead
and I follow
caught by what I cannot measure
and I tell you
life's become a hell for me

Funny how I don't surrender
since she never
comforts me, and if I tell her
how it hurts she cares so very little.

I'm all out of happiness
yet I struggle to keep faith.
God should give me just a clue –
how to please her?
what to do?

Whoever has von Horheim's blues,
look at me, it could be you.
Whoever has a heart that's true?
I'm just as twisted up as you.

Oh, she has no heart for me!
And yet no matter what, I sing
and blame my own heart after all
who said it first,
She, She, She, She.